I absolutely
love
discovering fellow graphic design lovers in blogland, which is why I'm so thrilled to introduce you to one of them today... Miss Rachel from
lala Lists
!
You might have noticed her pretty face chillin' on my sidebar this month, and today she's going to share a little insight on some the fonts she fancies. I know we all love a good font, but if you consider Comic Sans a good font, well then... we should probably fix that.
Eh 'em... Rachel?
Hi pretty people! I hope everyone is having a fantabulous Friday! I am Rachel from
lala Lists
and I am here today to talk to y'all of one of my
obsessions...
So if you read my blog, you might know that I can tend to have some rather
strange obsessions
, but here is one I don't talk of often (which is weird when you think about it, because I talk about
ever-damn-thing else
!):
Typefaces.
As a designer I tend to collect them like old people collect wrinkles, I have like 300. Typefaces - not wrinkles.
typographic self portrait… basically my name a whole bunch of times.
Such a big part of blogging is the look and header of your blog, typically made up of a few typefaces or fonts. Well I am not a teacher, nor will I ever be - I just don't have the patience. So I not here to give you a lesson about different types of typefaces/fonts and what they should be called and other educational crap like that. I am here to show you a couple of super duper pretty typefaces, and some super awesome places where you can get them for free!! Yes,
free
! Is there any better word the free? I don't think so.
Free.
Doesn't it just sound so loverly?
not gonna lie, this is me searching for fonts!
My two favorite places to get free fonts are
Font Squirrel
and
The Lost Type Co-Op
. They have such pretty high quality typefaces, and I basically love them all! So I have picked a few to share with you! (see links below to download)
And for those who aren't as cheap as me, these are from my favorite paid-for typeface sites:
Veer
. Everyone knows of
MyFont
, but I just like the selection that Veer offers so more - and they tend to be cheaper.
Cheaper.
Not as nice as free, but it's close!
I feel as though you all looked at that but didn't really
read
what I wrote. Take a moment, read my tale. It's true. In fact it happened earlier this month. Here's proof: The text convo I had with Shelly, my roommate about the whole incident.
But guys, don't think I am some psycho who wastes their life downloading fonts and forgetting how to pack like an adult.... here some pictures to prove that I am normal. Ya know, if normal is smiling with a flower in your hair or standing in trees, posing for photos that will obviously end up on a blog or as some profile picture.
So please stop by
lala Lists
! You will find all manner of non-sensicle madness. Some stories (such as the one above), me
thinking thoughts
,
dreaming dreams
, and
styling boards
… because we all know that I am too broke to style me, so I live vicariously though Polyvore. Or PVizzle as I refer to it… we share a special bond that PVizzle and me.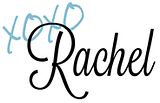 Oh, the magic of typefaces! Aren't they beautiful?
With her typographic skills, Rachel creates Custom Blog Planners and is giving one away today along with a Medium Ad Space! Holla! I think it's about time I get me one of those blog planners...
a Rafflecopter giveaway
Good luck, my dears... and have a LOVELY weekend!!